Decks are great outdoor entertainment and relaxation areas, especially in the summertime, but they also need regular maintenance and checkups to stay in shape. Here are some tips to keep your deck looking its best:
1. Split or Decaying Wood
Decaying wood can be a deck's worst enemy. Thoroughly inspect the following for rot and decay:
Ledger board
Support posts
Joists
Deck boards
Railings and stairs
You shouldn't be able to push a sharp object - an ice pick or a screwdriver, for example -- through the wood. If you find that pieces of wood are easily peeling from the structure, you may have to replace rotting boards to save your unstable deck.
2. Weight-Bearing Board
The weight-bearing board connects the deck to your house, so it needs to be structurally sound. Check that the board is attached with ½-inch stainless or galvanized steel lag screws and bolts. If nails are attaching the deck to your home, replace them with proper hardware. If there is a gap between your house and the deck, tighten and secure the bolts.
3. Flashing
Flashing prevents rot around the boards of your deck. If the flashing is pulling away from the house -- look at the ledger board to be sure, since they are held together by screws -- you will need to tighten it. Ensure that caulk, which helps to protect the flashing, is intact. Also, check for and remove any mud or debris. Older flashing may require replacement, and if you don't have the experience or knowhow, you might need to hire a professional deck contractor to do it for you.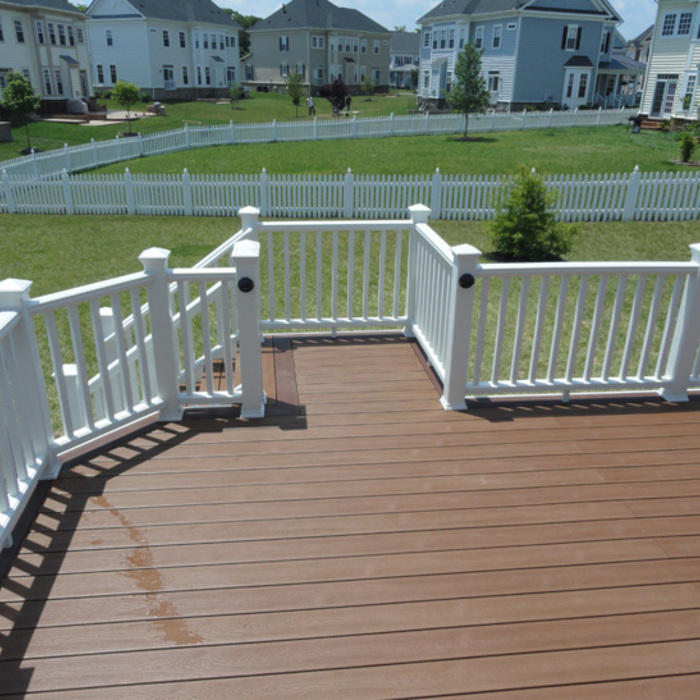 Photo courtesy of B&R Builders, Inc. in Dumfries, VA

Related Link: 8 Home Renovations That Will Pay You Back
4. Railings and Banisters
Railings and banisters help prevent physical injury that may result from falling from the deck. It's important that they are secure at all times. Pull on railings and banisters periodically to ensure their stability. Also check their height and width; most local codes require the inclusion of railings at least three inches high and four inches apart to protect children and pets from harm. Older bolts and posts may require replacement.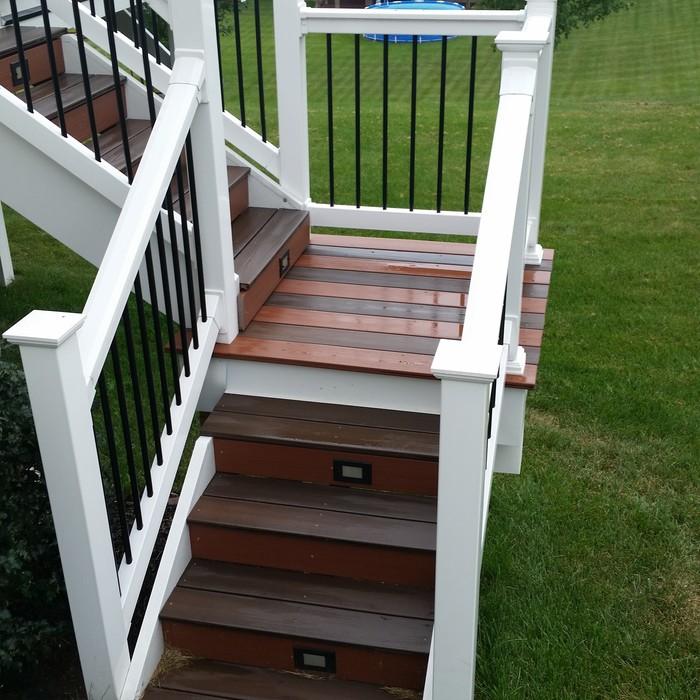 Photo courtesy of C&T Master Total Remodeling in Chalfont, PA

5. Stairs
Stairs are another potential hazard that must be kept in working order at all times. The risers and stringers, which hold the steps up on their sides, must be securely attached. Also, according to most local codes, stair treads must be no more than 4 inches high (check with your local government office to be sure). Keep objects clear of stairs to prevent tripping injuries.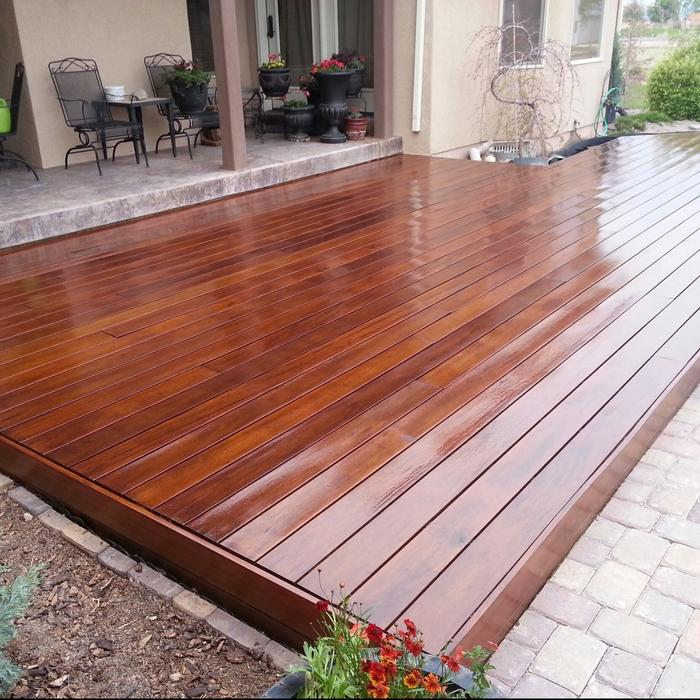 Photo courtesy of Coating Pros in Hurricane, UT

6. Deck Finish
Finish protects the deck boards from mold, mildew and pests. Older, worn down finishes may need to be reapplied. To extend the life and appearance of your finish:
Clean off any debris - leaves, dirt, etc. - that may cause mildew.
Refresh finish in any spots showing mildew or wear; also make sure finish contains a waterproof coating.
Power wash the deck - about $250 to $420 to have it done professionally - if it shows significant signs of mildew. Then apply a new layer of waterproof finish.
7. Loose or Corroded Fasteners
Deck boards are held together by fasteners - nails, screws, anchors, etc. - that help create a whole deck. If those pop up or disappear over time, your deck may become unstable. Tighten loose fasteners and replace any that have rusted or corroded; these can cause wood deterioration. A well-secured deck will not sag or sway.